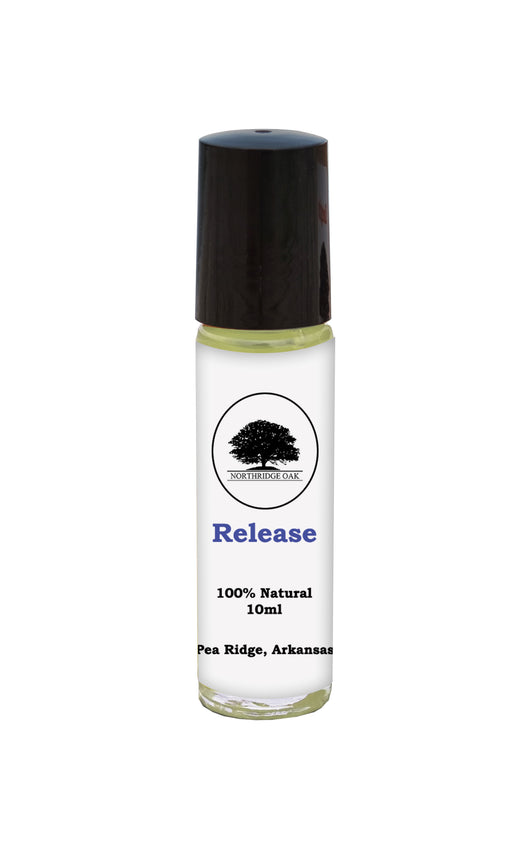 Northridge Oak - Release Roller Bottle
Regular price $0.00 $15.00 Sale
Release Essential Oil Synergy
Introducing our newest product, Northridge Oak Release Essential Oil! 🌿✨
Experience the power of nature with our specially formulated essential oil blend designed to provide you with soothing relief and faster recovery for sore muscles. With Northridge Oak Release Essential Oil, you can take your self-care routine to the next level!
Key Benefits:
👉 Sore Muscle Relief: Say goodbye to muscle soreness and discomfort! This unique essential oil blend contains natural properties that work wonders in soothing those tired, achy muscles. Simply apply and let the soothing power of our essential oil blend work its magic.
👉 Faster Recovery: Whether you're an athlete or simply looking for quicker recovery after a long day, Northridge Oak Release Essential Oil is your perfect companion. It promotes improved blood circulation, helping your body recover from physical exertion faster and more effectively, so you can get back to doing what you love.
Why Choose Northridge Oak Release Essential Oil?
✔️ Premium Quality: We take pride in sourcing only the finest and purest ingredients for our essential oil blends. Rest assured, Northridge Oak Release Essential Oil is made with the utmost care and commitment to quality.
✔️ Versatile Use: Not only can you enjoy the benefits of our essential oil blend for sore muscle relief and recovery, but it can also be used for aromatherapy, massage, or added to your favorite bath products for ultimate relaxation.
✔️ Energizing Aroma: Immerse yourself in the invigorating scent of Northridge Oak Release Essential Oil. Let the refreshing aroma uplift your spirits and provide a sense of calm and relaxation.
Invest in your well-being and get your bottle of Northridge Oak Release Essential Oil today! Unlock the natural healing power of essential oils and experience the difference it can make in your life.
Note: Please consult with a healthcare professional before using essential oils, especially if you have any underlying medical conditions or sensitivities.
#EssentialOil #NaturalHealing #SoreMuscleRelief #FasterRecovery #SelfCare #PureIngredients #Relaxation
Ingredients: Rosemary (Rosmarinus officinalis),  Peppermint (Mentha piperita)*, Eucalyptus (Eucalyptus radiata)* , German Chamomile (Matricaria chamomilla)
*These statements have not been evaluated by the Food and Drug Administration. This product is not intended to diagnose, treat, cure or prevent any disease.