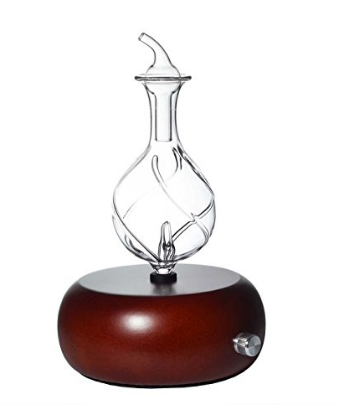 Professional Essential Oil Diffuser
Regular price $0.00 $120.00 Sale
PROFESSIONAL USE. The only diffuser used by certified aromatherapists, trained massage specialists and by skilled professionals in medicine and in industry, such as psychiatry, career/marriage/relationship counseling, as well as various commercial situations such as in hotels and other public and private locations.

EXTREMELY EFFECTIVE. Quickly smell fantastic aromas throughout your whole local area (up to 800 sq ft) or limit the amount of scent emitted with precision volume control and a specially programmed auto-shut off Usage Cycle (operates for 2 mins On, 1 min Off, for 2-hours then shuts off).

BEAUTIFUL. Decorate and upgrade your home or office with a piece of artistic hand-craftsmanship while also getting maximum health benefits and effectiveness from diffusing undiluted, pure essential oil. The unit (model varies) measures approximately 8-10 inches (21-25 cm) tall and 4-6 inches (10-15 cm) wide.Decorate and upgrade your home or office with a piece of artistic craftsmanship

HIGH QUALITY. Heavy duty, substantial and equipped with a powerful, but durable, energy efficient electric pump that is whisper quiet. Hand blown glass and 100% solid plantation hardwood base. Equipped with soothing and elegant rainbow-carousel LED mood lighting.

GUARANTEED. One year complete parts and service warranty should you have any issues with your diffuser. We are committed to providing exceptional customer service and ask that you contact us directly if you are not completely satisfied with your purchase.