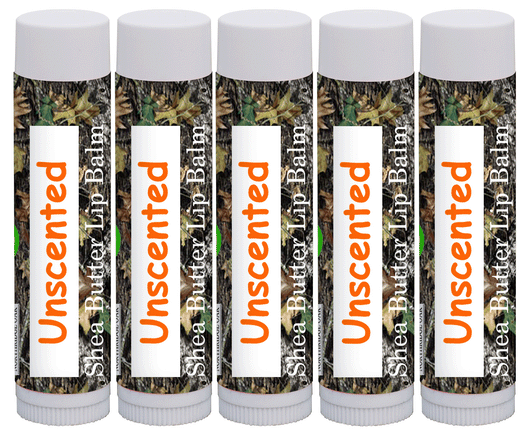 Northridge Oak - 100% All Natural Lip Balm - Unscented 5 Pack
Regular price $15.00 Sale
Introducing Northridge Oak's Beeswax Lip Balm - Unscented 5 Pack: Experience the Ultimate Lip Care Delight!
Are you tired of dealing with dry, cracked lips? Are you searching for an all natural lip balm that delivers long-lasting moisture and nourishment? Look no further! We proudly present the Beeswax Lip Balm Unscented 5 Pack from Northridge Oak. An All Natural Solution for Dry Chapped Lips
Crafted with care and using only the finest natural ingredients, our Beeswax lip balm assortment is designed to provide intensive hydration, protection, and a burst of delicious flavors. Each Beeswax lip balm is infused with the goodness of pure beeswax, organic oils, and soothing vitamins, ensuring your lips stay irresistibly soft and smooth.
Here's why our Beeswax Lip Balm Unscented  5 Pack is a must-have for your daily lip care routine:
Superior Moisturizing Power: Our formula is specially crafted to deeply hydrate and replenish your lips, keeping them supple and kissably soft all day long.

All-Natural Goodness: We believe in the power of nature to provide the best care for your lips. That's why our lip balms are made with 100% organic oils, beeswax, and botanical extracts, free from harmful chemicals and additives.

Variety of Delicious Flavors: Indulge your senses with a delightful assortment of flavors, including luscious Blood Orange, refreshing Peppermint, zesty Lemon, soothing Spearmint, fruity Grapefruit, and calming Unscented. Discover the perfect flavor to suit your mood and elevate your lip care experience.

Enhanced Protection: Our Beeswax Lip Balms provide a natural barrier against harsh environmental conditions, protecting your lips from dryness, chapping, and the harmful effects of UV rays.

Travel-Friendly and Convenient: Packaged in a sleek and compact design, our 5 pack allows you to take your favorite lip balms with you wherever you go. Keep one in your purse, office drawer, gym bag, or pocket for easy access to nourishment whenever you need it.

Perfect Gift Set: With its exceptional and impressive quality, our Beeswax Lip Balm Unscented 5 Pack makes an ideal gift for loved ones. Show you care by giving the gift of luxurious lip care.
Discover the Northridge Oak difference and redefine your lip care routine with our Beeswax Lip Balm Unscented 5 Pack. Unlock the secret to irresistibly soft and nourished lips today.
Order now and say goodbye to dry, chapped lips!
A must have for any purse.
Life is short | Live the Life you Love.
 *These statements have not been evaluated by the Food and Drug Administration. This product is not intended to diagnose, treat, cure or prevent any disease.